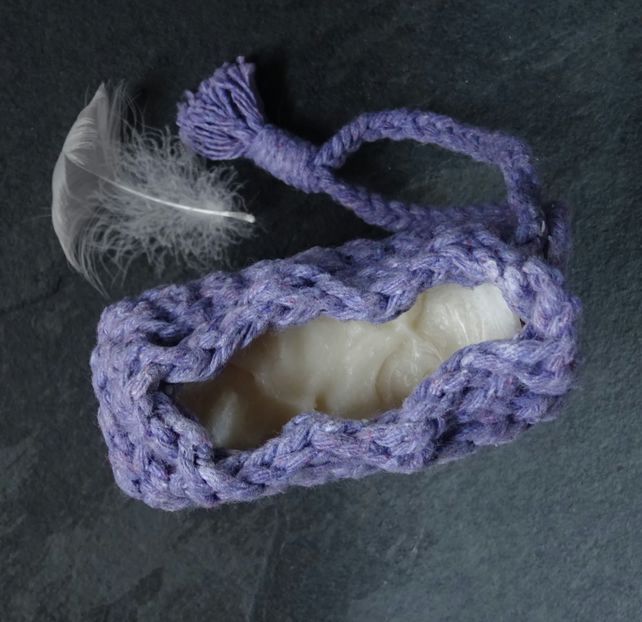 Exfoliating Soap Bag with Soap
This review was left anonymously and left in my Folksy shop.
"I have rather fragile and sensitive skin and commonly find exfoliating products too harsh but no more, this knitted bag is perfect for leaving my skin feeling nicely scrubbed but wholly intact. The soap* inside is also delightful in delicate scent and gentle cleansing, no rash or prickling. It arrived beautifully packaged in sustainable materials with a bonus lavender bag that scents my pillow. The whole unpacking experience had the feeling of an exciting gift, even though purchased myself."
* The soap on this occasion was Wild Thing Soap
Scrub Up Soap and Freshen Up Soap
Review by Helen in Bones loves Bubbles' Folksy shop
"Gorgeous products! The scrub soap smells amazing and does exactly what it says. The patchouli, geranium and orange* is delicious. All arrived beautifully wrapped and packaged. Cannot recommend enough!"
* Freshen Up Soap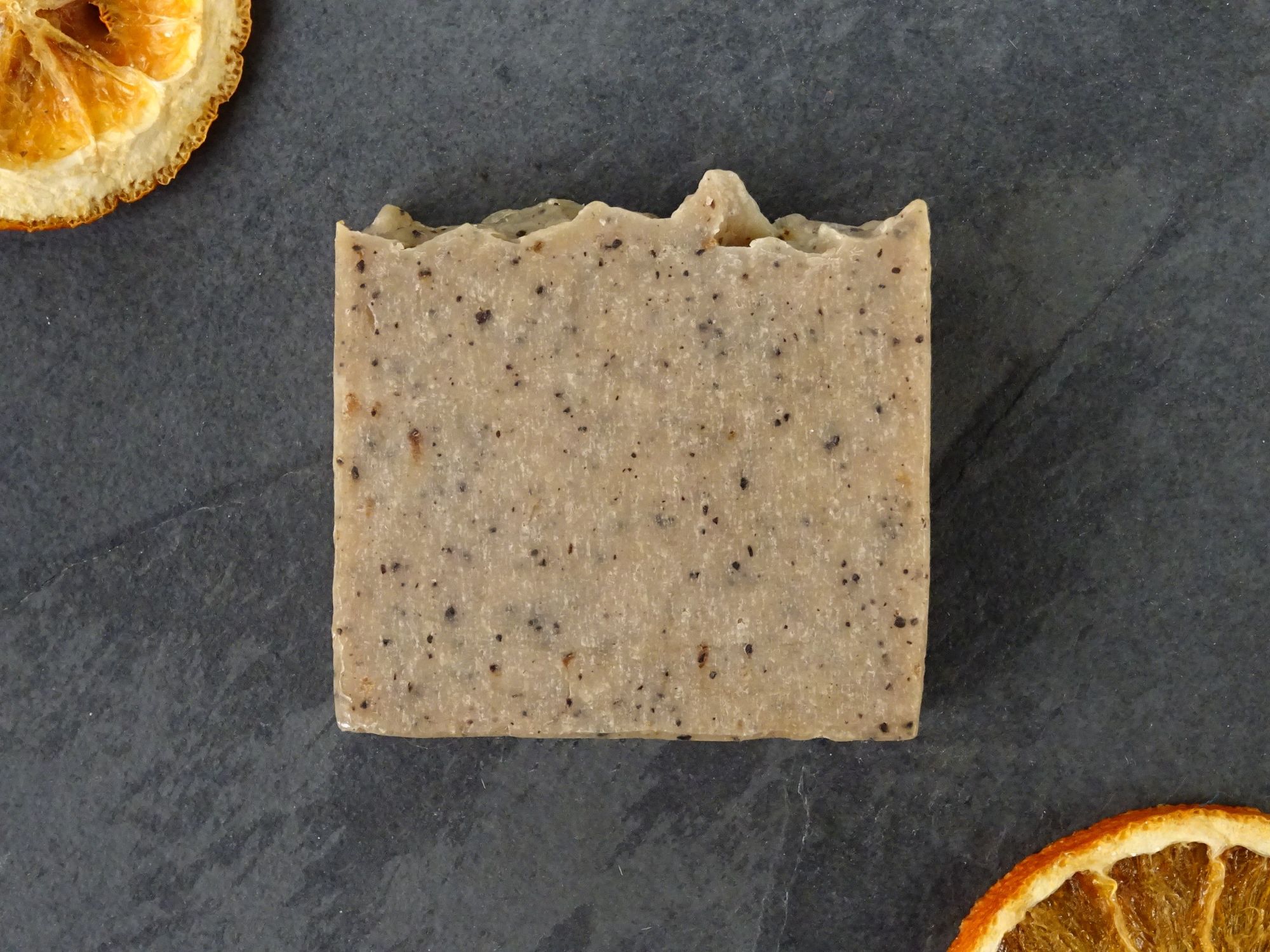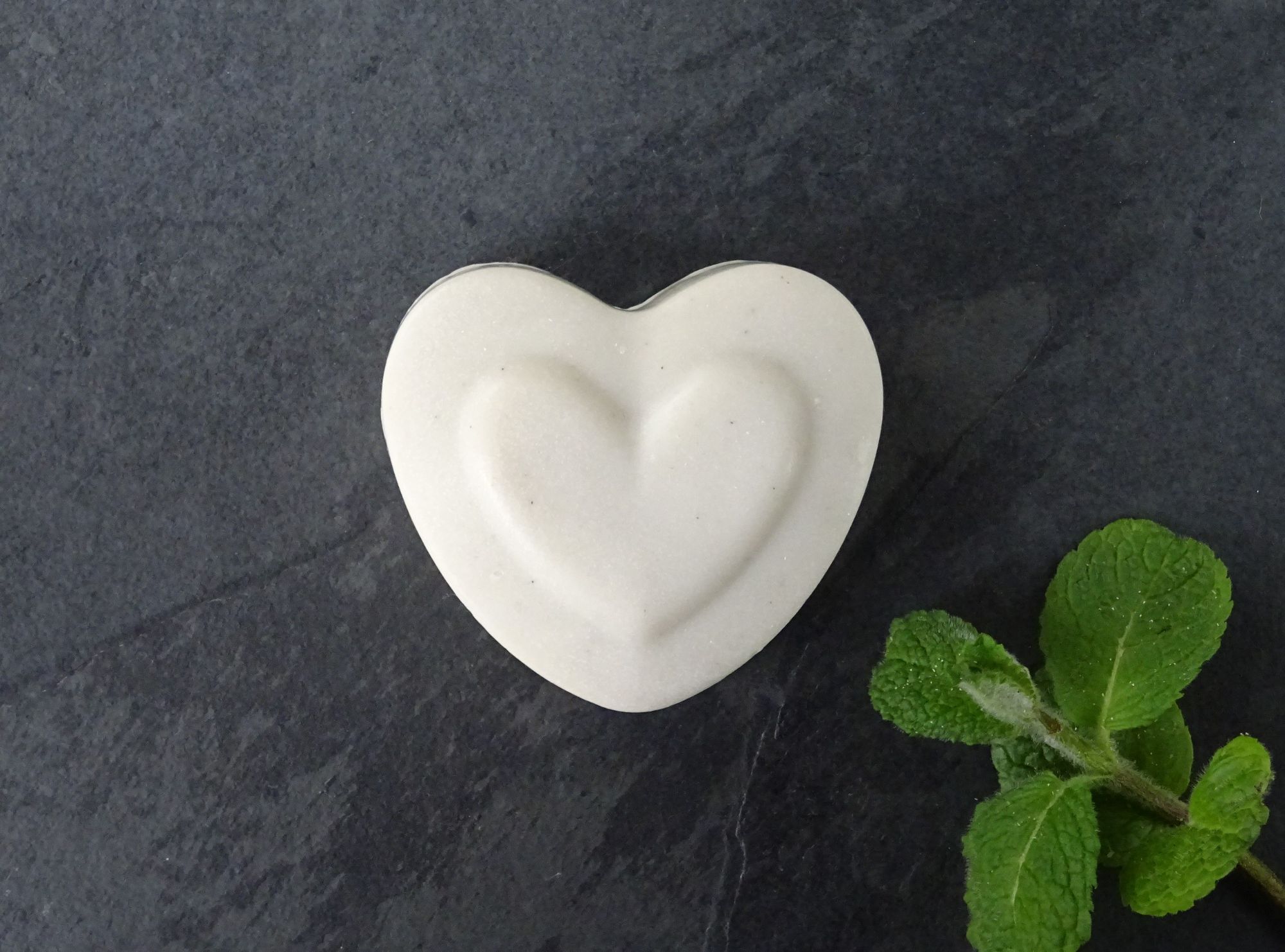 Peppermint Pumice Soap, Wild Thing Soap, Scrub Up Soap, and Freshen Up Soap
This review was left by Trisha E. in my Folksy shop.
"Once again superb service from a great business. I have ordered before and so pleased with the products that I couldn't wait until they were all finished before ordering again!
The soaps smell divine and beautifully wrapped and presented. They came within a couple of days of ordering. I've not tried the cinnamon one yet, but am looking forward to it. In these days more than ever, the little treats like this count for a lot.
I'll be buying again, I'm sure."